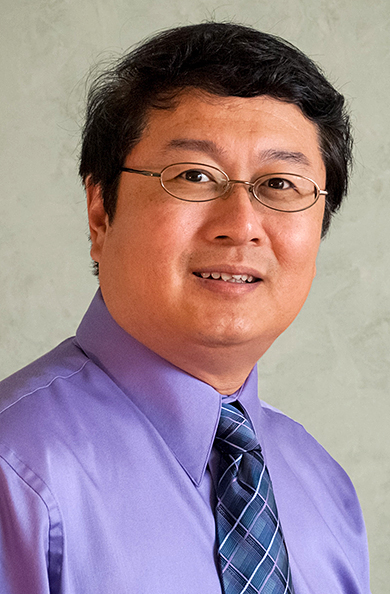 Head, Department of Medicinal Chemistry and Molecular Pharmacology, Distinguished Professor and Robert C. and Charlotte P. Anderson Chair in Pharmacology, Purdue University
Zhong-Yin Zhang graduated from Nankai University, China, with a B.S. in Chemistry in 1984.  He obtained a Ph.D. in Chemistry from Purdue University in 1990.  After a brief stint at Upjohn, he completed his postdoctoral training at the University of Michigan. Dr. Zhang established his own laboratory in 1994 at Albert Einstein College of Medicine, where he rose to the rank of Professor in 2002. From 2005-2015, Dr. Zhang was Robert A. Harris Professor and Chairman of the Department of Biochemistry and Molecular Biology at Indiana University School of Medicine. In 2016, Dr. Zhang moved back to Purdue as Distinguished Professor of Medicinal Chemistry, Robert C. and Charlotte P. Anderson Chair in Pharmacology, and Head of the Department of Medicinal Chemistry and Molecular Pharmacology. He is also program leader of the medicinal chemistry program in Purdue Center for Cancer Research. He also serves as the Director for the Chemical Genomics Facility in Purdue Institute for Drug Discovery.
Dr. Zhang's research spans the disciplines of chemistry and biology with an emphasis on the structure and function of protein tyrosine phosphatases (PTPs), and development of PTP inhibitors as novel therapeutics. His group performed experiments that defined the catalytic mechanism, rate-limiting step, and transition state of the PTP-catalyzed reaction; probed the molecular basis for PTP substrate recognition; and elucidated biochemical mechanisms for a number of PTP-mediated cellular signaling pathways. In addition, he has pioneered a novel paradigm for the acquisition of potent and selective PTP inhibitors by targeting both the PTP active site and unique pockets in the vicinity of the active site. His group developed a number of nonhydrolyzable pTyr pharmacophores that are sufficiently polar to bind the PTP active site, yet remain capable of efficiently crossing cell membranes, offering PTP inhibitors with both high potency and excellent in vivo efficacy in animal models of oncology, diabetes/obesity, autoimmunity, and tuberculosis. These efforts have produced numerous first-in-class PTP inhibitors that have become widely used to interrogate PTP function in normal physiology and in disease states and have also inspired drug discovery programs. He has authored more than 245 publications, holds 17 patents, consults for several pharmaceutical companies, and he is an internationally recognized authority in the field of PTPs.