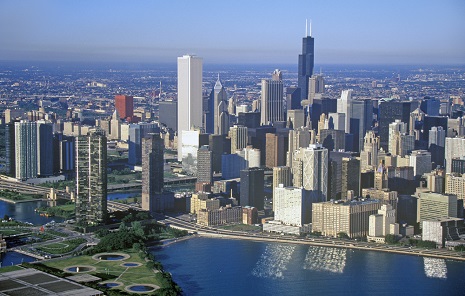 *When: April 29, 2017
*Where: University of Chicago, Pritzker School of Medicine
*Address: 924 E 57th St, Chicago, IL 60637, USA
Welcome to the 10th Yao Yuan Biotech-Pharma Symposium. This is the tenth in a series of annual Yao Yuan conferences, and will be the first that we have the honor of co-sponsoring the meeting with the University of Chicago.
Advances in medicine are often driven by significant improvements in technology. New technologies may open broad new avenues of research and give rise to novel and highly effective treatment approaches. For example, recent years have witnessed significant advances towards realizing the promise of "personalized medicine", driven largely by improved "omics" technologies, advances in chemical biology, and an improving ability to design the right drugs for the right patients. New technologies may also enable scientists to revisit old (but good) concepts whose promise has gone unrealized. The recent explosion of the immuno-oncology (I-O) field represents an excellent example, as scientists and clinicians are learning how to harness the power of the human immune system for the eradication of cancer cells. In this forum, our speakers will present striking examples of breakthroughs in chemistry, biology, immunology and genomics that are driving the future of drug discovery and, ultimately, the development of better medicines.
Continuing with last year's emphasis on student attendees, there will be a poster competition sponsored by ACS Medicinal Chemistry Letters and the Journal of Medicinal Chemistry. In addition, there will be a discussion panel focusing on entrepreneurship in science, featuring outstanding industrial, academic and venture capital panelists who will discuss a variety of hot topics on start-up enterprises. The detailed program can be found on the conference website at www.yypharm.org/symposium/2017.
This event provides a valuable opportunity for learning amongst professionals, academicians and students, and serves as a platform for discussions around many themes central to the world of drug discovery. Though primarily intended to be a Midwest regional gathering, e.g.,  Illinois, Indiana, Iowa and Wisconsin, this symposium has attracted participants from other regions as well as international attendees. We hope that you enjoy the day. We're all looking forward to it!
Joel D. Leverson, Ph.D.                                                      Wenbin Li, Ph.D
Co-Chair                                                                                Co-Chair
Scientific Director, Oncology Development                   James Franck Professor of Chemistry
AbbVie, Inc.                                                                          University of Chicago