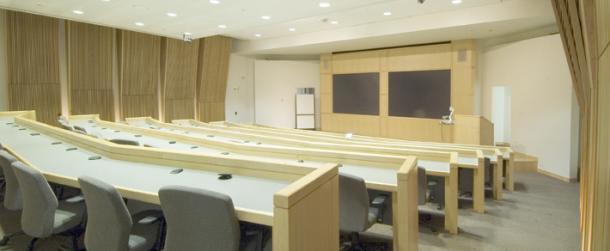 The Yao Yuan—Academy for Pharma Innovation and Association of Chinese-American Scientists and Engineers (ACSE) will convene a legal educational conference on March 3, 2012 (Saturday). The following three prominent attorneys will cover topics on business/employee relationships, conflicts of interest and intellectual property.
Sperkers:
Dr. Daphne Pals, Attorney at Law Office of Daphne Pals
Dr. Yuezhong Feng, Attorney at Brinkshofer Hofer Gilson & Lione
Dr. John Z Huang, Attorney at John Z. Huang & Associates
Time: 1:30 PM – 5:00 PM March 3, 2012
Place: Illinois Science & Technology Park,4901 Searle Parkway , Skokie, IL 60077 (The auditorium is located at 8045 Lamon Avenue, click here for a map to the auditorium)
Registration: Free registration. Please reserve your seats early, and this registration will be closed after reaching the maximum (110) for the auditorium. Snack & coffee will also be provided.
Yao Yuan—Academy for Pharma Innovation (www.yypharm.org) is an independent, non-political and not-for-profit organization that intends to provide unbiased and authoritative resources to all phases of drug discovery. ACSE (www.acse.org) is one of the largest Chinese American professional associations in the US with over 7,000 members. Legal education on intellectual property and conflicts of interest would be very interesting, imperative, and beneficial to the community.
Organizing Committee: Dr. Haiying Zhang (Chair), Dr. Hongwei Wang, Dr. Le Wang
The Illinois Science & Technology Park is a new regional catalyst designed to help transform Illinois from a scientific research hub to an economic engine for bioscience and nanotechnologies. Strategically located at the geographical center of the Chicago area's major universities, teaching research hospitals, and pharmaceutical/medical device companies, the park will play an integral role in creating the coveted, high-quality scientific jobs that are driving the 21st Century economy. Transformed from it's prior role as a single-user pharmaceutical campus, the park offers up to 2 million square feet of state-of-the-art life science, laboratory, office and conference space for lease in renovated and to-be constructed buildings. The park offers a central location between downtown Chicago and Lake County which allows for easy accessibility to Chicago's major universities, research institutions and life science corporations.