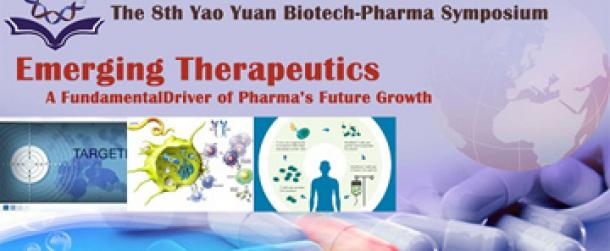 Despite the high cost and low probability of success associated with drug discovery and development, we are at a time that new drugs with improved profiles and new mechanisms of action are still emerging. As a result of better understanding fundamental biology, rigorous academic and industrial research, and fruitful collaborations, scientists are discovering break-through therapies for hard-to-treat diseases and greatly benefitting patients. In this forum, case studies on early discovery research and clinical development of compounds that are on or at the brink of being brought to the market will be presented. Progress in the exciting field of oncology (e.g., CAR-T cells, IDO and BCL-2 inhibitors), which is at the tipping point of producing revolutionary therapies, will also be discussed.
Time: April 23, 2016
Venue: University of Illinois at Chicago, College of Pharmacy Auditorium
Address: 833 S Wood St, Chicago, IL 60612
Confirmed Speakers
Dr. Samuel Blackman, Senior Medical Director, Juno Therapeutics
Dr. Andrew P. Combs, Vice President, Incyte Corporation
Dr. Michael E. Jung, Distinguished Professor, UCLA
Dr. Dennis C. Liotta, Samuel Candler Dobbs Professor, and Executive Director Emory Institute for Drug Development, Emory University
Dr. Andrew Souers, Senior Research Fellow & Project Director, AbbVie, Inc.
Student Poster Award and Presentations
Panel Discussion: What Skills and Experience Are Pharma Looking For?
Sponsor's Exhibitions
 Chaired by
Dr. Xueqing Wang, Sr. Group Leader, Discovery Chemistry and Technology, AbbVie, Inc.
Dr. Hyunwoo Lee, Assistant Professor, Department of Biopharmaceutical SCiences, University of Illinois at Chicago
Dr. Alexander Mankin, Professor and Director, Center for Pharmaceutical Biotechnology, University of Illinois at Chicago