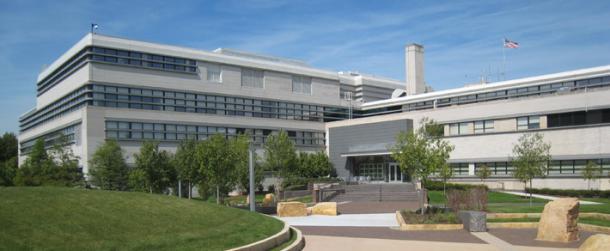 Yao Yuan's 3rd Annual Chicago Biotech/Pharma International Symposium will be held on May 12, 2012 in Illinois Science & Technology Park at Skokie, north suburb of Chicago. This annual symposium is sponsored by Yaoyuan—Academy for Pharma Innovation, and organized by a group of scientists from pharmaceutical industry and academia in the great Chicago area.  This year, we have chosen "Pharma R & D, A Tale of Success" as the theme of the conference to highlight the critical path and future horizons in drug discovery and development. Scientists and researchers who have played leading roles in the discovery and development of selected drugs or associated diagnostic kit will share their exciting stories.
When: May 12 (Saturday), 9:00 AM – 4:00 PM
Where: Illinois Science & Technology Park, 8045 Lamon Avenue , Skokie, IL60077
Registration: Free registration at www.yypharm.org or CLICK HERE. Please reserve your seats early, and the registration will be closed after reaching the maximum (110) for the auditorium.
Lunch: Complementary lunch, coffee and soft drinks provided
Speakers:
Dr. Peter Senter, VP of Seattle Genetics, Inventor of Brentuximab.
Dr. Feng Xu, Merck Inc., Inventor of Januvia.
Dr. Michael Michaelides, Sr. Research Fellow, Abbott Laboratories, Inventor of Linifinib
Dr. Alison Handley, Director of Clinical Science, Cardiovascular, Takeda Global Research and Development, Inc. Topic: Edarbi and Edarbyclor for the treatment of hypertension.
Dr. Jean Cui, Associate Research Fellow, Pfizer, Inventor of Crizotinib.
Dr. Ekaterina Pestova, Manager R&D, Abbott Molecular, Inventor of Vysis ALK Break-Apart Fish Probe Kit for Crizotinib
The Illinois Science & Technology Park, where the conference will be held, is a new regional catalyst designed to help transform Illinois from a scientific research hub to an economic engine for bioscience and nanotechnologies. Strategically located at the geographical center of the Chicago area's major universities, teaching research hospitals, and pharmaceutical/medical device companies, the park will play an integral role in creating the coveted, high-quality scientific jobs that are driving the 21st Century economy. Transformed from it's prior role as a single-user pharmaceutical campus, the park offers up to 2 million square feet of state-of-the-art life science, laboratory, office and conference space for lease in renovated and to-be constructed buildings. The park offers a central location between downtown Chicago and Lake County which allows for easy accessibility to Chicago's major universities, research institutions and life science corporations.
Organizing Committee: Dr. Paul Mar (Chair), Dr. Xuesong Liu, Dr. Liangjun Lu, Dr. Zhi-Fu Tao, Dr. Hongwei Wang, Xiangdong Xu, Dr. Lin Zhao, Dr. Haiying Zhang, Dr. Gui-Dong Zhu