Central South University, Xiangya School of Medicine
Central South University Xiangya School of Medicine, formerly called Xiangya Medical School, is with 90 years of history and fine traditions of the school medical colleges. In 1914 it came from Hunan Institute of infertility group and the Yale-China Association of America co-founder, which was a founder of the older Western universities. For 90 years, it has changed its name to Xiangya Medical University, then Xiangya School of Medicine.
Xiangya School of Medicine adhere to the "stability of the scale, appropriate development, improve the quality and focus on efficiency," the guidelines established in order to graduate students, focusing on undergraduate education as a basic, post-graduate education and undergraduate education as equally important, positive development of adult education and continuing education model, forming a multi-level, multi-form, multi-specifications, multi-functional educational system. Seven-year clinical medicine (in this Augmentum Read-through) Teaching among the highest in 2004 to become the first batch). The school has six colleges, three affiliated hospitals, 110 University, 83 and 11 Research Institute.
What is more, there are genetics, pathology and pathophysiology, pharmacology, psychiatry and mental health science, neurology, thoracic cardiac surgery, endocrine and metabolic disease, otolaryngology 8 national key disciplines and surgery country focus; human anatomy and embryology, pathogen biology, biochemistry and molecular biology, with Science, pediatrics, clinical traditional Chinese and western medicine, otorhinolaryngology, surgery, science, medical imaging and nuclear medicine, physiology, ophthalmology, surgery 13 provincial key disciplines.
Xiangya School of Medicine keeps 1773 staff (excluding affiliated hospitals), of which 179 Professors, Associate Professors 387, academicians 3; major national scientific research project chief scientist of one person ; of the State Council Academic Degrees Committee five disciplines; country teaching teachers 3 person; state-level and ministerial-level experts who have made outstanding contributions 19; 167 doctoral tutors, enjoying government subsidies experts 242; 151 experts in international academic groups and the national Institute of representation.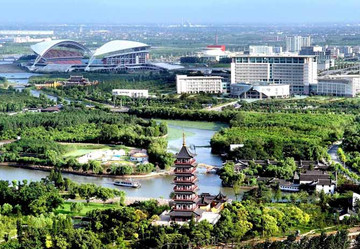 Jiaxing BDF Bio-tech Park
Located in Jiaxing City Science and Technology Incubator Center, Jiaxing International Bio-tech Park is a high-tech industrial park jointly developed by Shanghai Pharm Valley Corp. and BDF Bio-tech (Shanghai) Inc. As an important leading role of Jiaxing bio-tech and pharmaceutical industry, Jiaxing International Bio-tech Park dedicated to outsourcing in clinical medicine, researching on new medicine, manufacturing bio health products as well as introducing, incubating and serving related supporting industries.
In the west, the Bio-tech Park is near the beautiful Xiu Lake; In the south, the park is connected to Zhongguancun Beijing Science Park; In the east, it is close to the bustling city center. The Bio-tech Park is less than 5 kilometers away from the Shanghai-Jiaxing-Huzhou, Suzhou-Jiaxing-Hangzhou, Shanghai-Hangzhou super highway. It is one hour's drive to Shanghai Zhangjiang Hi-Tech Park.
Zone One of the Park covers an area of 590 acres with the advanced park plans, beautiful environment, complete supporting facilities. Six public platforms will be built, including business services, personnel training, innovation and entrepreneurship, international exchanges and cooperation, biological achievements transform, and project investment and financing.
Jiaxing International Bio-tech Park gains full supports from Investors Shanghai Pharm Valley Corp. and BDF Bio-tech Inc., Ltd. in biomedical research, bio-industrial park construction, management, services and the experience in business incubation area of biological research. In addition, state District Jiaxing Xiu Government offers the Bio-tech Park favorable financial, tax incentives, and professional and standardized management services, and actively introduces international and domestic bio-pharmaceutical companies to promote the development of Jiaxing. bio-pharmaceutical industry.
<p>Currently, the park established partnership with Uppsala Bio, Sweden, University College Dublin, Ireland, Kuopio Hi-Tech Park, Finland and other Education and scientific research institutions. There are a number of foreign-funded enterprises, such as Study Manager form U.S., and domestic enterprises like Shanghai Fuhua, settled in Jiaxing Bio-tech Park. Eli Lilly, the Shanghai Pharmaceutical Group, Charls River and some other well-known enterprises came to visit the park, and intends to further cooperation. With the continuous advancement of attracting outside investments for Jiaxing International Bio-Science Park, industrial clustering effect will be more obvious within the next five years. Jiaxing International Bio-Science Park will become the most influential of the bio-industry R & D and service outsourcing bases in Zhejiang Province.

Beijing DeTao Masters Academy
DeTao Masters Academy (DTMA hereafter) launched Beijing Shahe University Town project in 2000, which echoes Beijing's commitment to "Revitalizing the Country with Science & Technology", and "sustainable higher education in the capital city in the 21st century". The University Town, covering 8 km2 and composed of educational institutions, office buildings, commercial establishments and residential quarters, stands out in Beijing's new landscape. Its tenants include five top universities of the country in different fields, such as Central University of Finance and Economics(CUFE), Beijing University of Posts and Telecommunications(BUPT), Beijing University of Aeronautics and Astronautics(BUAA), Beijing Normal University(BNU), and China Foreign Affairs University(CFAU), representing 80,000 students and 20,000 faculty members in total. 2010 marks a milestone for the University Town, with basic facilities up and running and around 10,000 occupants from CUFE and BUAA moved in. The Changping Line of metro service was officially open on Dec. 30th, followed by the commencement of construction for BUPT and CFAU in the new year.
DTMA follows an explicit philosophy: to collect the industrial wisdom of the world, to congregate the World's leading masters, to nurture professional elites for industries, to improve the development of prosperous business. With over 6 years of intensive research and analysis on many industries in China and the world, DTMA identifies and engages the most sought-after industrial masters around the world, and set up their individual master studio in China to facilitate the operation of the masters in the country with the full leverage on the great educational resources in the University Town. With all these efforts, DTMA expects to promote premium non-degree education for specific industries in need.
On one hand, the industrial masters are renowned for their rich experience, inspiring insights, and sophisticated know-how, best of the class in their individual field of interest. On the other hand, DTMA has enjoyed over 20 years of business success in China, and established and developed wide network in the country. With this valuable asset and as the partner of the masters in China, DTMA is ready to help our masters to cooperate with Chinese companies in transition, helping them develop new products and mechanism, nurture world-class brands, and enhance core strengths for industrial leadership.
Through project-based cooperation with companies and institutions, DeTao Master Studiosoffer anapprenticeship program, allowing participants to develop hands-on experience with the masters, thrive on their experience and wisdom, develop ethic and professional standards, and establish their own professional track records. It's a win-win process. The apprentices will enjoy a quicker transformation from students to professionals, from academic excellence to career success, while the masters can be inspired by new opportunities in China, enabling their wisdom and ethic code to bear more fruits in this promising land.